Since 1994, our French SME has established itself as a leading expert in the design and manufacturing of HPHT (High-Pressure High-Temperature) technologies.
Our extensive expertise enables us to deliver cutting-edge solutions that meet the demanding requirements of high-pressure environments.
From concept to production, we excel in providing innovative and reliable products tailored to our clients' specific needs.
Located in Morlaàs in the southwestern part of France, IRIAN MECATRONICS is a designer and manufacturer of specific equipment intended for scientific experimentation under High Pressure and High Temperature (HPHT) conditions.
IRIAN MECATRONICS was established through the acquisition of ACEI Services by the IRIAN group in 2022.
ACEI Services has specialized in laboratory maintenance and metrology since 1994. Over the years, ACEI SERVICES has developed strong expertise in petrophysics.
In 2017, ACEI SERVICES incorporated the employees and know-how of Sanchez Advance Technologies, founded by José Sanchez, a global specialist in the design and manufacturing of PVT (Pressure Volume Temperature) laboratory equipment, which enables the reproduction of reservoir conditions for petrophysical research.
The engineering and design department has developed a unique expertise in designing and manufacturing equipment involving high pressures and high temperatures.
IRIAN MECATRONICS now combines these two capabilities – the design and manufacturing of specific HPHT equipment and associated services such as maintenance, instrumentation, and metrology.
IRIAN MECATRONICS is a subsidiary of the IRIAN group.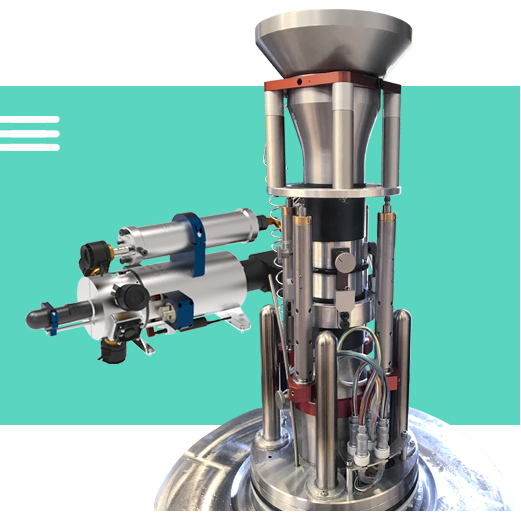 We possess extensive expertise in developing advanced solutions tailored for demanding operating conditions. With a specialized focus on HPHT (High-Pressure, High-Temperature) applications, our company excels in precision engineering and producing customized equipment designed to withstand and reliably perform under extreme pressures and temperatures.
Our proficiency lies in meticulous material selection, robust design methodologies, and cutting-edge manufacturing techniques. These ensure optimal performance, accuracy, and longevity, meeting the rigorous demands of scientific research and exploration.
By integrating innovative designs with rigorous quality control measures, we deliver customized HPHT equipment solutions that cater to the unique requirements of scientific industries, including aerospace, geophysics, energy exploration, and materials research.

Our mastery allows us to play in a variety of field including:

–    Energy
–    Material testing and research
–    Aerospace
–    Defense
–    Nuclear
–    High-Tech manufacturing
–    Deap-sea exploration
–    Chemical processing
–    Petrochimical industry
–    Oil and gas exploration